DiversityWorking wants to spotlight our diversity partners and the great work they are doing in promoting and implementing DEI (diversity, equity, and inclusion) initiatives in the workplace and throughout their community. This month, we're highlighting Bass Pro Shops and how they're encouraging more diversity in the outdoors.
Brief History of Our Diversity Partner, Bass Pro Shops
Johnny Morris, the founder and CEO of Bass Pro Shops, started his business in the back of his dad's liquor store. He was raised with a love of the great outdoors in southern Missouri, and at 21, he even joined the professional bass fishing circuit. Today, he's transformed Bass Pro Shops into a destination retail, conservation champion, and nature-aligned resort and travel icon. Here are just a few highlights:
Has grown into 200 retail and marine centers with over 200 million visitors every year.
Introduced Bass Tracker in 1978 as a factory-direct fishing boat that made fishing recreation more affordable and accessible for thousands of American families. It's now the #1-selling fishing boat brand in the USA.
Opened Big Cedar Lodge on Table Rock Lake in Missouri as a premier outdoor resort destination. Drawing over 1 million visitors every year, it features world-class accommodations, dining, amenities, and activities, including the #1 family golf course (GOLF Magazine), Thunder Ridge Nature Arena, and Top of the Rock, which all bring people and nature together in a fantastic environment.
Opened Big Cypress Lodge in Memphis, which combines the outdoors and the sights of downtown Memphis in one setting. Fishing ponds, alligator ponds, underwater bowling, and 300-foot-high, glass observation decks are all great features.
Opened Dogwood Canyon Nature Park, a 10,000-acre outdoor destination dedicated to conservation. Located in southern Missouri, it offers hiking, biking, horseback riding, trout fishing, and more – all with amazing scenic views.
Leading conservation efforts by introducing new generations to the great outdoors, protecting habitats and wildlife in Canada and Florida, and operating attractions through the Johnny Morris Conservation Foundation like the Wonders of Wildlife National Museum and Aquarium – twice voted the best aquarium in America by USA Today.
And that leads us to their great efforts in promoting diversity and inclusion within their organization and throughout their outdoor and conservation programs.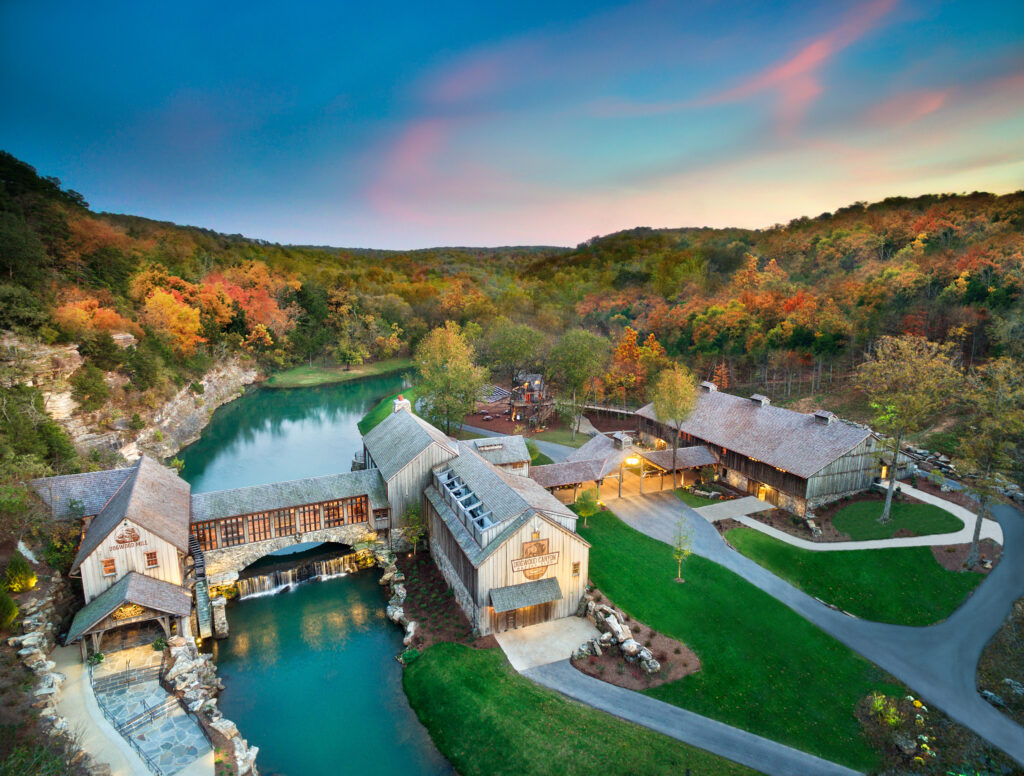 Diversity Indoors at Bass Pro Shops
Bass Pro Shops has consistently ranked on best-of lists as one of the most reputable employers in the nation (Forbes, Reputation.com), one of the best large employers in the nation (Forbes), and for its diversity, equity, and inclusion initiatives.
They empower every one of their employees to have a voice. They even credit the manufacturing of their own kayaks to an employee's suggestion years ago – capitalizing on a growing market.
One of the great benefits they offer focuses on employees' well-being, including financial, mental, physical, and family support. In the Springfield, MO area, Bass Pro is opening its first Family Health Center to serve the medical needs of its employees and dependents, age 2 and older. It will provide primary and preventative care, treatment for acute and chronic conditions, as well as a drive-thru pharmacy.
And, of course, they are a member partner with DiversityWorking, giving them access to thousands of talented, diverse professionals, demonstrating an active interest in building diversity workforces at all levels of their organization. They offer training and development opportunities for career growth, and the opportunity to support a more inclusive environment not only at Bass Pro but in the great outdoors, too.
Diversity in the Outdoors
Part of Bass Pro Shops' mission is sharing and encouraging a love of the outdoors with people of all ages from all walks of life. Many of their initiatives are directed at increasing diversity in the outdoors. Here are some of their community and conservation programs:
Outdoor Adventurers Youth Program
Operating in 13 US cities, this program introduces kids from urban areas to the great outdoors. Partnering with the YMCA and National Wildlife Federation, they give kids ages 6-12 the chance to go fishing, hiking, kayaking, enjoy archery, wildlife observation, and more.
Scholarship, Internship & Fellowship Opportunities for Under-Represented Groups
Bass Pro Shops partners with Thurgood Marshall College Fund and Greening Youth Foundation to offer students from historically Black colleges and universities, as well as other under-represented groups, scholarship, internship, and fellowship opportunities.
Outdoor Program Sponsorship at Florida A&M University
Brass Pro sponsored the first fishing program at Florida A&M, a historically-Black university. Besides providing the necessary equipment, their pro staff coach the club's members.
Donations for Disabled Youth
Bass Pro makes the sport of fishing more inclusive by donating adaptive rods and reels, tackle boxes, and apparel to disabled youth. They also provide guidance from their fishing pros.
Vamos a Pescar (Let's Go Fishing) Education Fund
Vamos a Pescar is a grant program focused on bringing great-outdoor opportunities to Hispanics in key metro areas. It provides funds to state and local initiatives that help Hispanics access and enjoy outdoor activities like fishing, boating, and conservation.
Shoot Like a Girl
Bass Pro hosts an interactive, traveling exhibition at their stores, which encourages women to try archery and shooting sports. Nearly 20,000 women participate every year!
Camp Barnabas for People With Special Needs or Chronic Illnesses
Bass Pro Shops provides generous donations to Camp Barnabas, which makes camping and great outdoor experiences accessible for people with special needs and chronic illnesses. Bass Pro also hosts an annual overnight experience at their Wonders of Wildlife Museum and Aquarium.
Bringing More Diversity Everywhere – In the Workplace & Beyond
We love seeing organizations with broad influence invest their resources in diversity initiatives that benefit professionals and the communities they work in. To see what current open positions Bass Pro Shops or any of our other member employers are offering, start your DiversityWorking journey today.
You can also view our other diversity partners by visiting https://www.diversityworking.com/.